In this short series, I outline the notes that I took while preparing for the AWS Cloud Practitioner exam.
These are my personal notes that I have made while working through the A Cloud Guru exam practitioner course. They are in no way official notes from AWS.
I would advise you that if you do use my notes to help you revise for this exam, that you use them as a supplement to the most recent information in the White Papers, Exam Guide and go over your knowledge with practice exam papers.
Previous notes within this blog series:
AWS Shared Responsibility Model
AWS manages the security of the cloud, but the security in the cloud is the responsibility of the cloud is the customers.
Customers retain control of security they choose to implement to protect their content, platform, applications, systems and networks.
This is no different than they would in an on-site datacenter.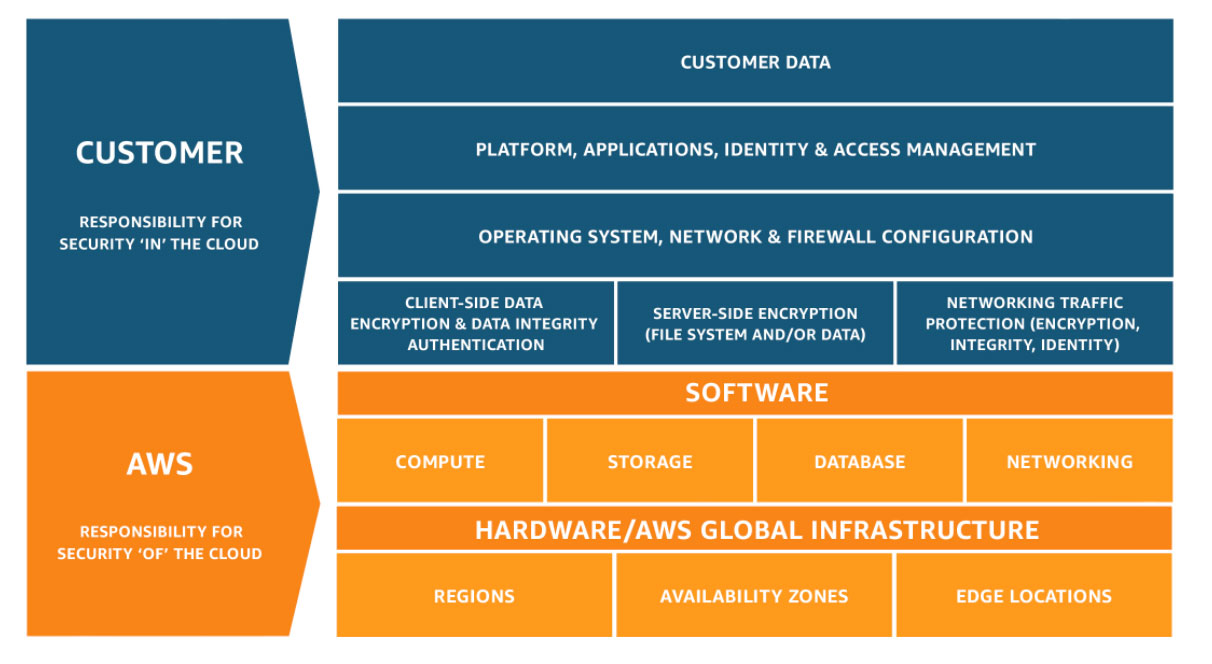 Try and remember the diagram above!
Read the Shared Responsibility page on AWS before you go into the exam! https://aws.amazon.com/compliance/shared-responsibility-model/